So you're wise about light? Become a Photosopher
By becoming a PhotoSopher with your donation, you underwrite PhoScope's research and design initiatives (aka PhoShaping)+ you help disseminate light-focal ideas through PhotoTexts+ you ensure PhosForum communicates on issues of light and the built environment via public programs and events.
PhoScope Photosopher Card: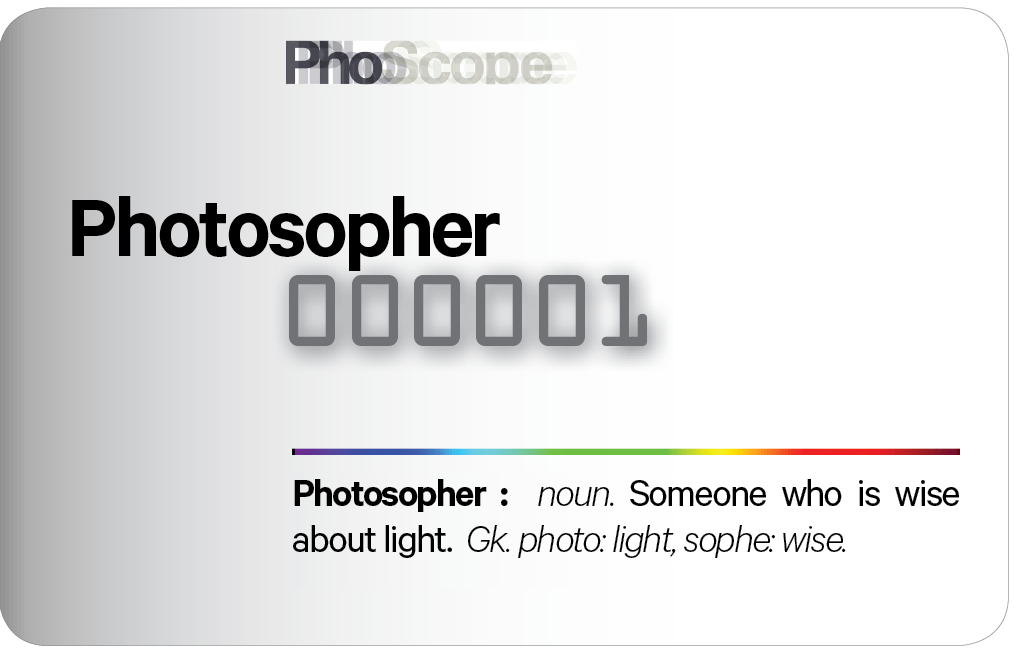 When you become a Photosopher with your $15 donation, you will join our online community on our website, and you'll earn invaluable "street cred" by becoming a certified-card-carrying-light-PhotoSopher.

Become a PhotoSopher now- you can use PayPal with or without a PayPal account.

PhoScope is a not-for-profit 501 (c )( 3) organization and all contributions are fully tax-deductible.