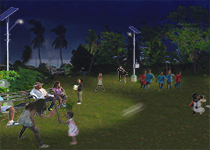 Days are short at the tropics, and the vision for Recreo de Noche (RDN) is to provide multiple Puerto Rican communities with lit playgrounds for use after sunset, in an effort to address the immediate recreational and social needs of residents who are deprived of adequate public lighting and until longer-term utility and infrastructure projects are developed and implemented.
Recreo de Noche is a replicable initiative that entails collaborative processes between teams of volunteers, local organizations and local communities. For each project, the lighting layout will be determined by the local users while volunteers will provide guidance by means of public discussions, participatory workshops and hands-on assistance.
Solar lighting is well suited for the project's vision and mission: it allows for the flexible relocation of equipment based on the evolution of renovation and development efforts.
The lighting equipment procured for each Recreo de Noche project will be property of the partnering local community organizations and constituents.
Each project follows a template:

5 solar streetlights: these are stationary lighting fixtures that will be installed to provide illumination on the playgrounds
10 solar kits: these are lighting systems that include one solar panel and battery and multiple light sources, and they can be installed flexibly along access points to the playgrounds
50 portable lights: these are small portable lights that can be distributed to school children or other community constituents to facilitate their access to and from the playground to their homes.
After the implementation of a pilot project in the fall of 2018 (RDN1), the model will be reproduced throughout Puerto Rico.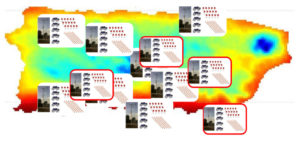 PhoScope developed the project's mission and vision and will provide continuous support in the form of research, resources and advice and serve as a training and advising platform for all RDN projects.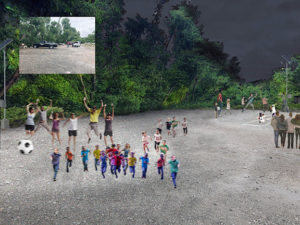 RDN1 Before/ After rendering by PhoScope
Recreo De Noche 1: Pilot project (RDN1)

Site: Caño Martín Peña, San Juan, Puerto Rico
Team: Marién Velez, Stephanie M. Soler
Timeline: September – December 2018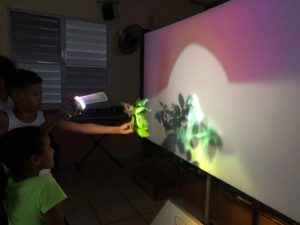 RDN1 Workshop #1 @ Community Center "Mini Oratorio Los Hijos de Don Bosco"

RDN1 is implemented with ENLACE and other stakeholders within the grounds of the Caño Martin Peña.
RDN1 is made possible thanks to the generous support of the Designers Lighting Forum of New York and the New York City Section of the Illuminating Engineering Society.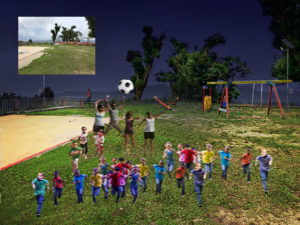 RDN2 Before/ After rendering by PhoScope
Recreo De Noche 2 (RDN2)
Site: El Barrio Mariana de Humacao, Puerto Rico
Team: PhoScope & Volunteers
Timeline: Pending Funding
Recreo De Noche 3 (RDN3)
Site: Casa Pueblo, Puerto Rico
Team: PhoScope & Volunteers
Timeline: Pending Funding
We need the lighting community to step up: Help our team bring light to those who need it!

We need volunteers from the lighting community: inquire about being part of a team!